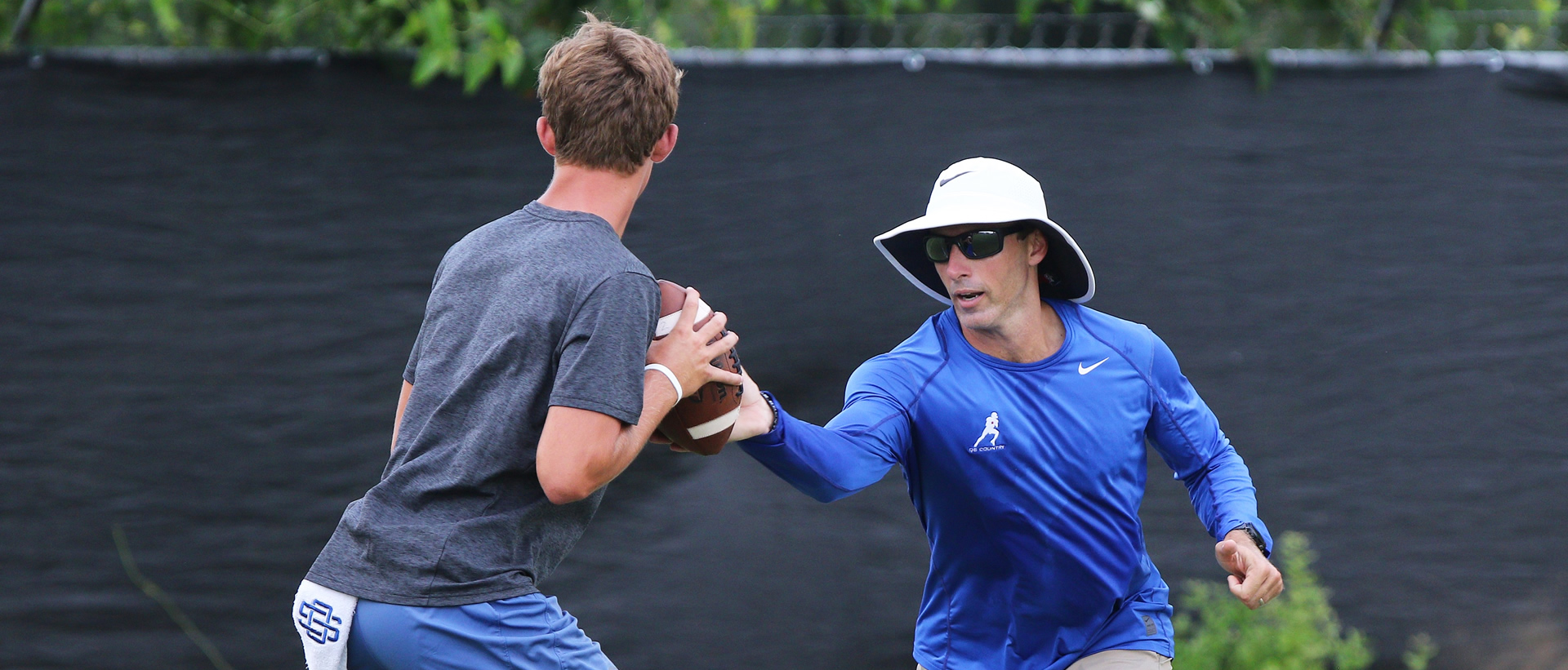 1 on 1
http://loans-cash.net/how-it-works.php The biggest gains in a quarterback's improvement come from focused, consistent and intensive personalized training. That's what you'll get in our one-on-one sessions. Every session follows a structured plan customized for each quarterback; our focus is entirely on you. Our approach is demanding, detail-oriented and high-energy. Be prepared to work, to think and to get better.
Each session begins with a warm-up and progresses through the fundamentals and technical aspects of playing the quarterback position. Drills and exercises are selected and implemented strategically to meet the needs of each quarterback. All sessions are recorded and we provide immediate film review and mechanics feedback. We'll also provide workout notes to take home to reinforce points of emphasis, proper technique and mechanics between sessions. We conclude each session with self-reflection. Being able to honestly and openly self-assess personal strengths and weaknesses is critical to a quarterback's development.
At the core of our work is the relationship and trust between athlete and coach; we believe there is no better setting for building this relationship than the one-on-one environment. One-on-one training is the foundation of what we do.
One-On-One Highlights
High-intensity sessions for quarterbacks seeking personalized attention and maximum improvement

Immediate film review and mechanics feedback

Video critique and workout notes to take home

Xs and Os whiteboard work available upon request